For many parents choosing a daycare program can be a struggle. Not only are they expensive, but some places may not require any sort of formal training for those who are in charge, which means there's no guarantee of the quality of care their child receives.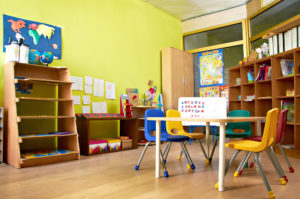 The good news for Triangle area residents is that standard daycare centers aren't the only options available! Paramount Montessori in Morrisville offers dynamic programs for half or full academic days, before or aftercare, and with other schedule options to suit individual needs. So, whether looking for a daycare or Montessori program, there are a few things to know before coming to a decision.
5 questions to ask when touring a daycare or Montessori school are:
What programs are available? Ultimately, parents need to know if the center or school they're touring will meet their needs. After all, there's no sense in selecting an option that won't fit in a family's schedule. Paramount Montessori offers a wide range of options for families to consider!
What are tuition costs? Childcare is expensive, and regular daycare centers can charge exorbitant amounts weekly for only part-time care. Our Montessori programs are more affordable and we have flexible payment plan options so families are never burdened with a large cost upfront.
What is the staff to child ratio? Is the staff trained? It's not a good sign when a center is understaffed or experiences a high turnover rate. Trained and licensed staff will be sure to provide quality care and attention in any situation that could arise.
Are there toilet training requirements? Most daycares and Montessori schools will require successful toilet training before a child is enrolled. Find out the details and plan accordingly.
Are there any holiday or vacation closings? Childcare workers and teachers need time off, too. Be sure to ask if they observe any holidays or have down times so that schedules can be accommodated.
Our programs at Paramount Montessori are affordable, flexible, and best of all fun for children to learn and grow. To schedule a tour and learn more about what we offer, contact us today!
Learn More